Including those with disabilities within faith communities
IACT's interest in supporting the inclusion of people with disabilities in their faith communities was prompted by the 2020 belonging research findings. Disabled people raised various issues related to faith communities, from strangers randomly stopping them at a shopping mall to lay hands on and pray for them, to specific concerns related to accessibility and inclusion in faith community activities and decision-making committees.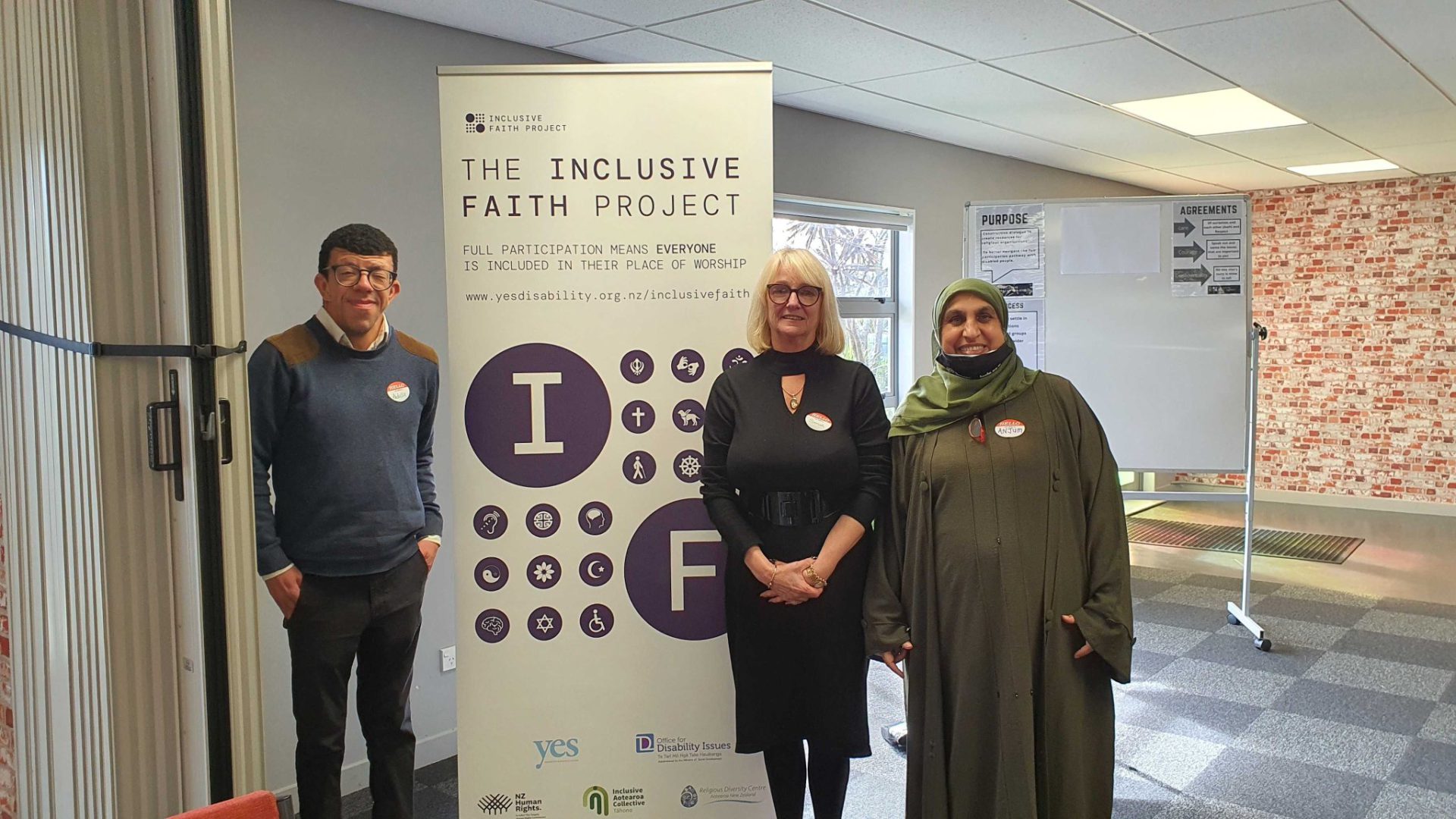 Through raising these concerns in various forums, Inclusive Aotearoa was able to link up with others expressing similar concerns. For example, following the 2019 Christchurch Mosque Attacks, the Disabled Persons Assembly (DPA) had been in contact with the Human Rights Commission and the government about the need to look at disability inclusion and intolerance as well as religious intolerance and hate speech.
A group came together made up of the Disability Rights Commissioner, the Inclusion Equality and Belonging Committee of the NZ Human Rights Commission, the then Office of Ethnic Affairs (now the Ministry of Ethnic Communities), and the Yes Disability Resource Centre. The Inclusive Faith Project was formulated to support disabled peoples' participation, contribution and leadership in faith communities. Yes Disability applied for and received funding from the Ministry for Social Development for the Project.