IACT speaking at The Philanthropy Conference 2023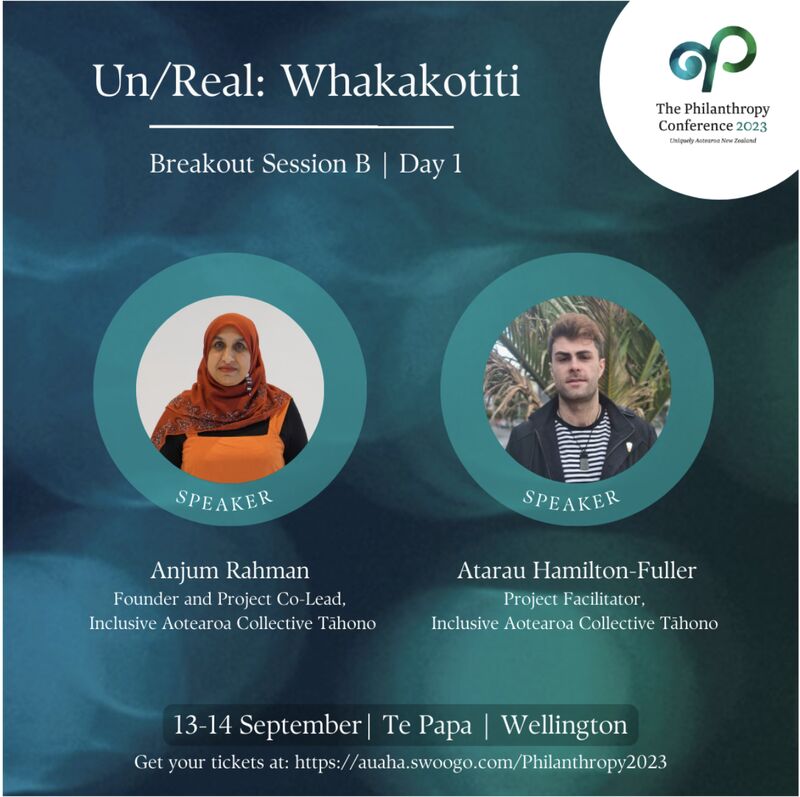 We are grateful to have our co-lead Anjum and project facilitator Atarau speaking at the Philanthropy New Zealand #philnzconf23 – running this week from September 13-14.
Their talk 'Un/Real: Whakakotiti' addresses the impacts that online spaces and technologies have on communities that are already struggling with racism and disinformation. The topic for this year's conference is 'Uniquely Aotearoa New Zealand', and there is a great list of presentations speaking to the bicultural foundation and multicultural future of Aotearoa.
The link for the registration can be found below, but please note that this is a funder-only conference.