Upcoming events for The Inclusive Faith Project
The Inclusive Faith Project is an initiative of the Office of Disability Issues, a co-designed strategy with the objective of full participation of disabled persons in the life and practice of their faith communities for mutual benefit of all. Full participation means everyone is included in their place of worship. 
The Purpose
Empathy, respect, justice, social enrichment and cohesion are worth the effort. Our many and diverse abilities and lived experiences are to be recognised and celebrated. Some of the practical outcomes of The Inclusive Faith Project will include resources for further engagement wherever a disabled person of faith lives. The process itself will enrich participants' understanding of disability issues and interfaith relationships.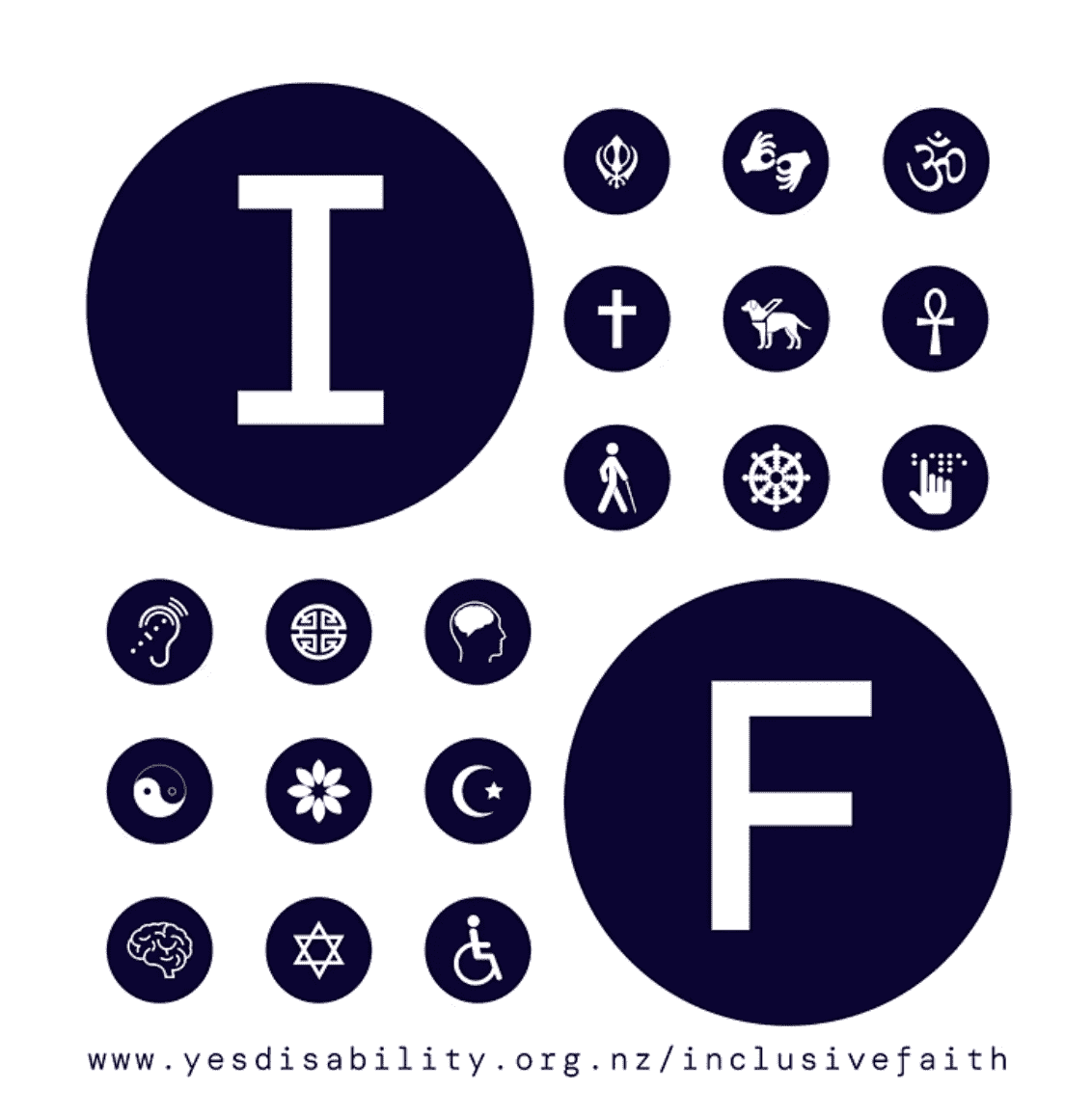 Who's involved?
NZ's Religious Diversity Centre, Yes Disability, Office of Disability Issues, The NZ Human Rights Commission, Inclusive Aotearoa Collective Tāhono, NZ Muslims Association and others are partnering nationally and locally in this multi-sector multi-faith initiative.
How can you participate?
A series of regional gatherings have been organised to bring disabled people into conversation with faith influencers and leaders, so obstacles can be identified and overcome. Some of the topics that will be explored include:
How to navigate challenging conversations about disability and inclusion in the faith community.
How organisations are coming together to support this process on national, regional and local levels
How you can take practical steps to foster inclusion in your faith community
How we can all continue to advance respect, understanding, social cohesion and a fair society
How various faiths have viewed disability traditionally, and what the sacred literature and scholars say.… and more
Registration is now open for the following events: 
Tāmaki Makaurau Auckland – Wednesday 20 July, 10am – 1pm at Fickling Convention Centre. Click HERE to register your attendance.
Te Whanganui-a-Tara Wellington – Wednesday 3 August, 6pm – 9pm at Loaves & Fishes. Click HERE to register your attendance.
Waikato – Wednesday 10 August, 10am – 1pm at Western Community Centre. Click HERE to register your attendance.
Registration & locations for events in the following regions will be available closer to the dates: