IACT story shared on Beyond Consultation podcast series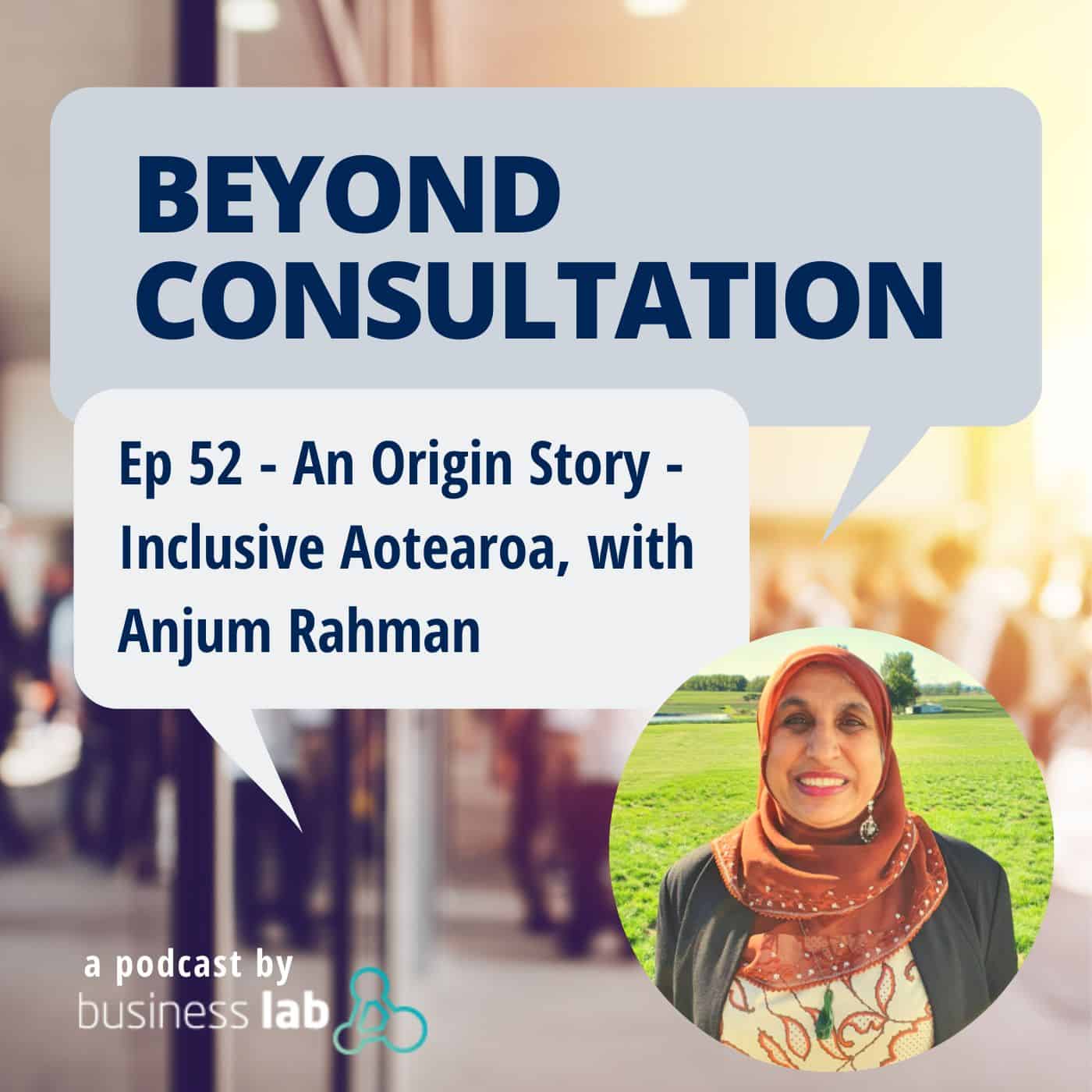 Towards the end of August, our Project Co-Lead Anjum was interviewed for the Beyond Consultation podcast series, hosted by Paul McGregor of Business Lab. Business Lab specialises in helping organisations collaborate with their communities, and bring diverse groups together to discuss, decide and take action.
One of their key resources is the Beyond Consultation podcast which interviews people who are collaborating with their community, and delves into the mindsets, methods, failures and lessons learned – all with the goal of increasing the collective impact of organisations.
Here is Anjum's interview with Paul where she shares the origins of IACT, why we are a community led project and our learnings from the last 3 years.
The podcast is also available on the Business Lab website and on all usual podcast platforms. A big mihi to Paul, Yurika and the team for sharing our story!